HEATED SKI LOCKERS
Leave and pick-up your gear at the foot of the slopes
60 heated lockers for your comfort!
Your gear just meters from the skilifts. No more gear carrying around in skiboots!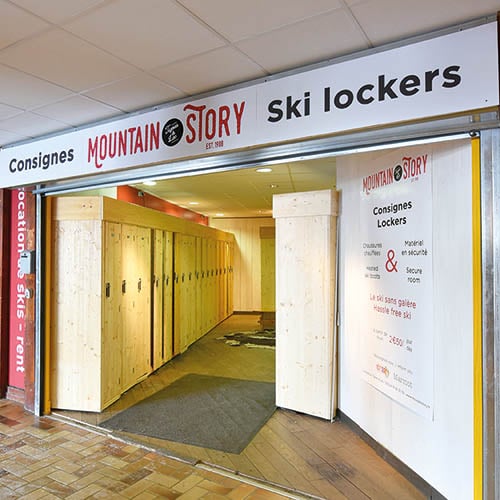 Up to 4 equipments (skis+ boots + helmets)
in every locker, warm and dry every morning!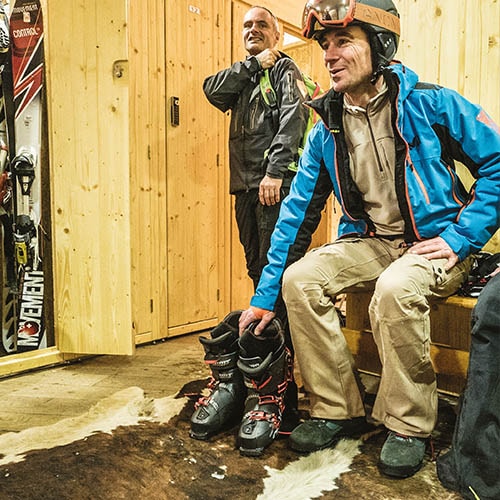 1 set = 1 pair of ski (or 1 snowboard) + 1 boots + 1 helmets
| | | |
| --- | --- | --- |
| | Rate | Special Mountain Story rate* |
| 1 week for 2 equipments ski locker | 45 € | 30 € |
| 1 week for 4 equipments ski locker | 90 € | 60 € |
* For Mountain Story rented equipments only.

THE UNIVERSE OF MOUNTAIN STORY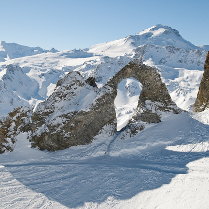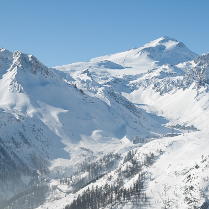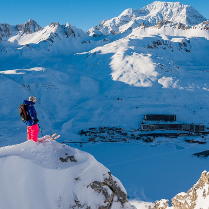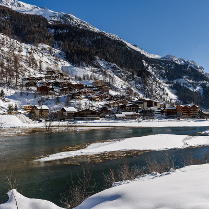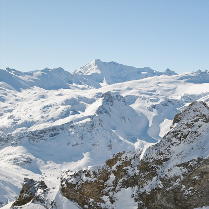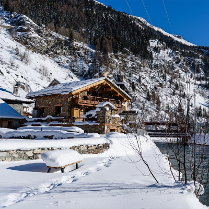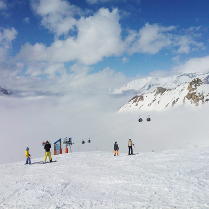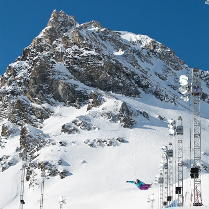 During summer, I rent my mountain Bike
at Mountain Story
With our heated ski lockers, do not carry your ski equipment anymore
During your skiing holiday in Tignes Le Lac, how to avoid the drudgery of carrying the morning skis on the back, in skiboots not really made for walking, on a generally frozen and slippery ground? How to avoid the tired return every evening to your accommodation, also carrying the ski equipment of the children?
Adopt the "Ski-in Ski-out" mode in  Tignes Le Lac, thanks to Mountain Story ski lockers. These heated ski lockers – for 2 or 4 gears (ski, helmet, shoes)- are ideally located at the foot of the slopes, only a few meters from the Palafour and Tovière ski lifts.
A successful ski trip to Tignes with Mountain Story ski lockers
Choosing Mountain Story heated ski lockers means a light start in the morning, arriving at the foot of the slopes in après-skis, to put on dry, warm ski boots and then gently sliding to the slopes.
Every afternoon,  enjoy the pleasure of putting off your skis, your shoes and your helmet in the lockers near the slopes, and go directly to walk around in the station without being carrying anything but a smile on your face ! The heated ski lockers for your ski equipment at the foot of the slopes is the small detail that changes a lot of things in the pleasure you will take during your skiing holiday in Tignes Le Lac.
Avoid ski boots walking with your equipment on the shoulder
There is a time to ski, and a time to relax.
If Tignes allows you to relax in the fabulous Lagon swimming pool, with a view on the summits, it means  that, after skiing, one wants more lazing than workout. Ski boots are not made for walking . Neither for parents nor for children.
Mountain Story knows the pleasure of going from a pair of ski boots to a pair of après-ski to go walking around in Tignes, sharing a drink with friends before returning home. Leaving your skis and ski boots in a Mountain Story heated ski lockers may look like a detail. But all the mountaineers will tell you: in the mountains, every detail is important.