Year new skis, models of the year - At the foot of the slopes
WORKSHOP BOOTFITTING
« having a good ski day begins with the foot »
Sebastian – Graduate instructor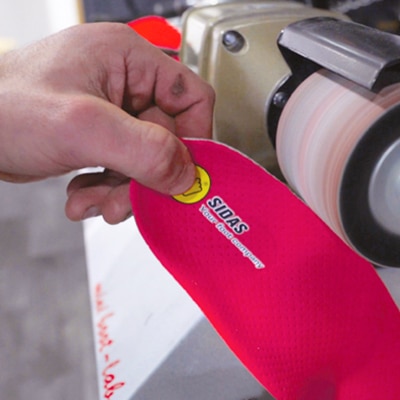 Morphological analysis
Thermoforming & Molding at the shape of your feet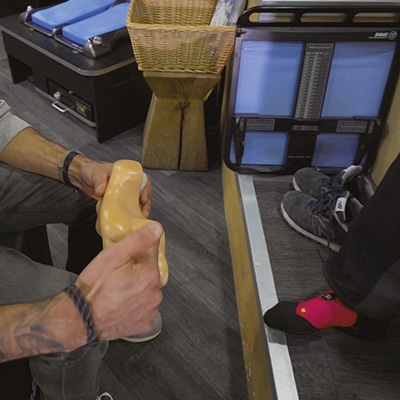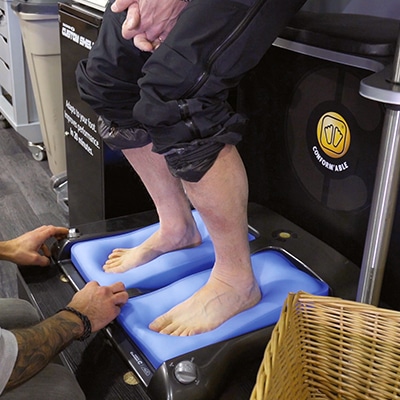 Special deformation
of shoe hull
Pleasure + Comfort + Performance
NO COMPROMISE
OUR SKI RANGES
FOR RENTAL / SALE
Most demanded brands, lastest models, 60 skis tested & commented for you...
NEW SKIS SALE CONDITIONS
BREATHTAKING PRICES
In ski resort:
try before you buy...

THE UNIVERSE OF MOUNTAIN STORY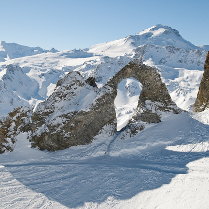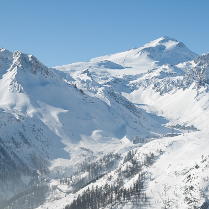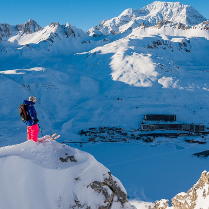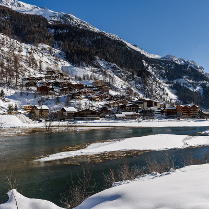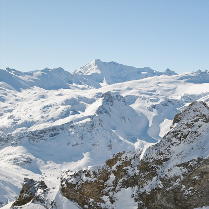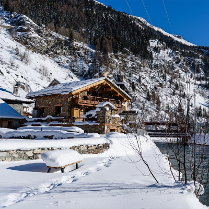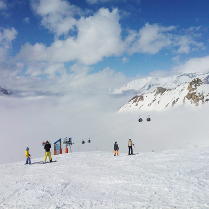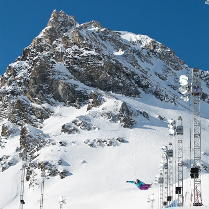 During summer, I rent my mountain Bike
at Mountain Story
Bootfitting: ski boots perfectly adapted to your feet
How to do when ski boots hurt? All good instructors will tell you: "a good day of skiing, starts with the feet".
It is unthinkable today to accept having ski boots that hurt, as an unavoidable evil. Whatever the shape of your foot and whatever your age, it is perfectly possible to be comfortable in your ski boots thanks to the bootfitting.
Sometimes people tend to get used to shoes that have aged a little. One feels like in slippers … One does not imagine how much perfect fitting of the ski boots is an essential point, almost more important than the ski itself. Adapted shoes make it possible to take pleasure, but also to fee great skiing without taking any risk. A ski boot adapted by bootfitting, will allow you to ensure the millimeter control of your ski. Never overlook this comfort.
The steps of bootfitting: looking for the perfect shoe for your feet
Bootfitting is a collaborative work: it takes time. The art of bootfitting requires on your part a real attention to your sensations , feelings, and their precise description. From these elements, and a set of measures and mouldings done by our lab, the skiman will be able to adjust as finely as possible your ski boot in our workshop of Tignes Le Lac.
From a morphological analysis of your feet, the skimen of Mountain Story are able to orient you towards the type of boot hull which is the most suitable : pronator, supinator, neutral and so on. Then a number of operations can be implemented to achieve the perfect comfort.
The control of your skis passes through the sole, which gives you the contact of your feet with the snow through the shoe and the ski.
The creation of an adapted sole solves more than half of the shoe problems. Basically, skiing without suitable soles is like eating a candy without removing the paper! The production of the sole is a basic operation required before the implementation of any bootfitting operation. A tailor-made soles allow:
to limit the movements from front to rear in the boot,
spread the pressure over the entire surface of the foot,
avoid pronation or supination during flexion, which is often the cause of pain.
Then, the deformation of the hull makes it possible to offer more space to the foot, which is very useful in the case of very wide feet for example. The plastic of the hull is then worked hot with pliers and jacks.
Unlike the deformation and more easily, the rigging makes it possible to work the insufficient bearing zones of the shell by adding foam thickness between the shell and the boot.