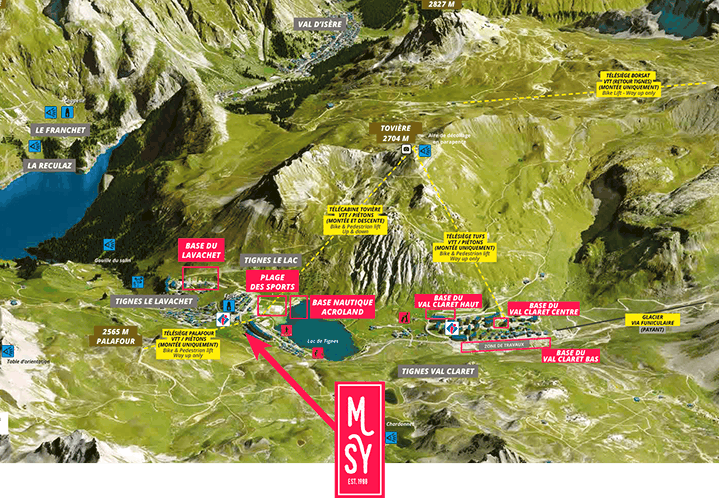 On the day of your arrival…
And for the winter season book your equipment with Mountain Story...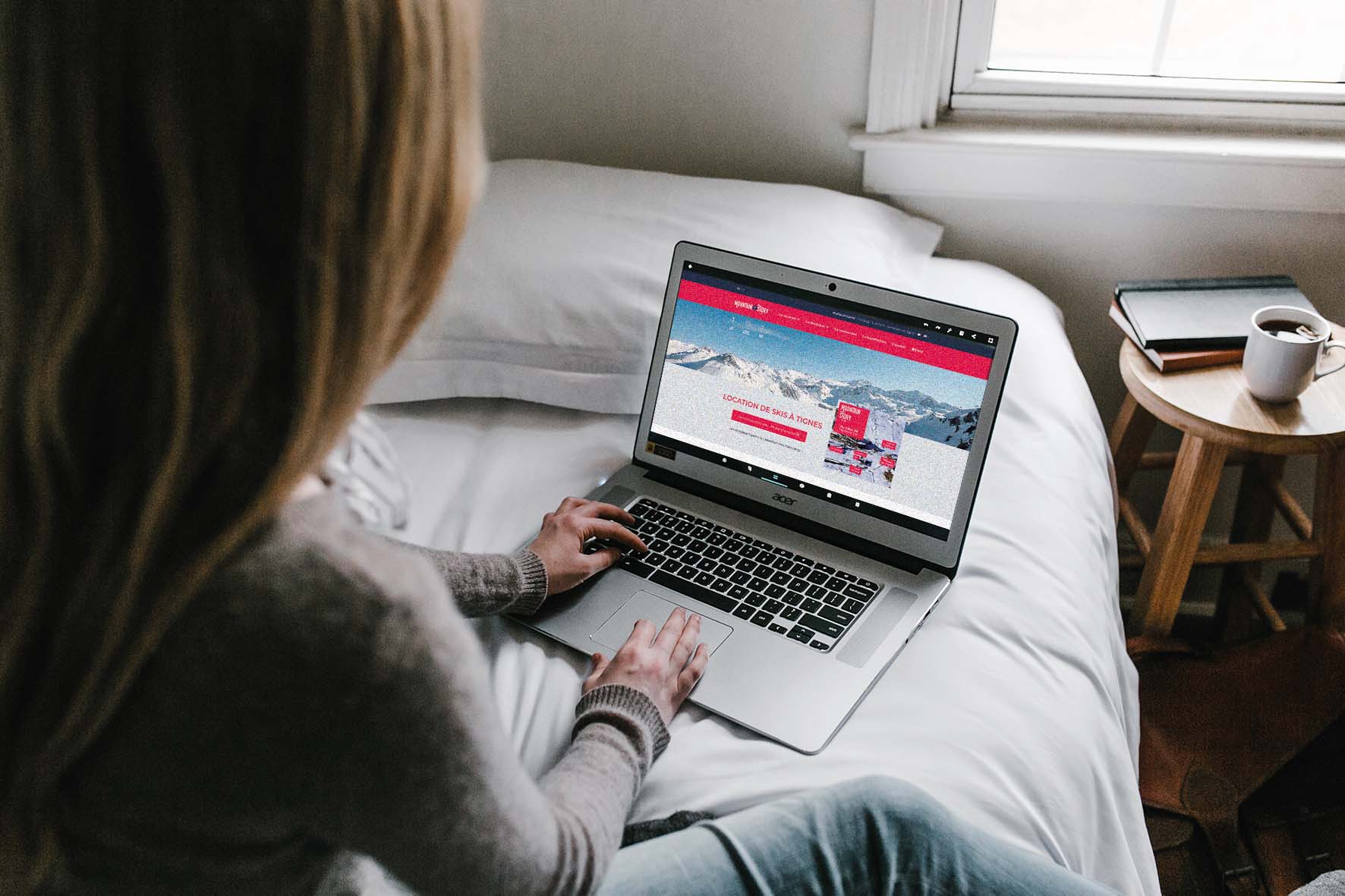 From the comfort of your own home,
book on mountainstory.fr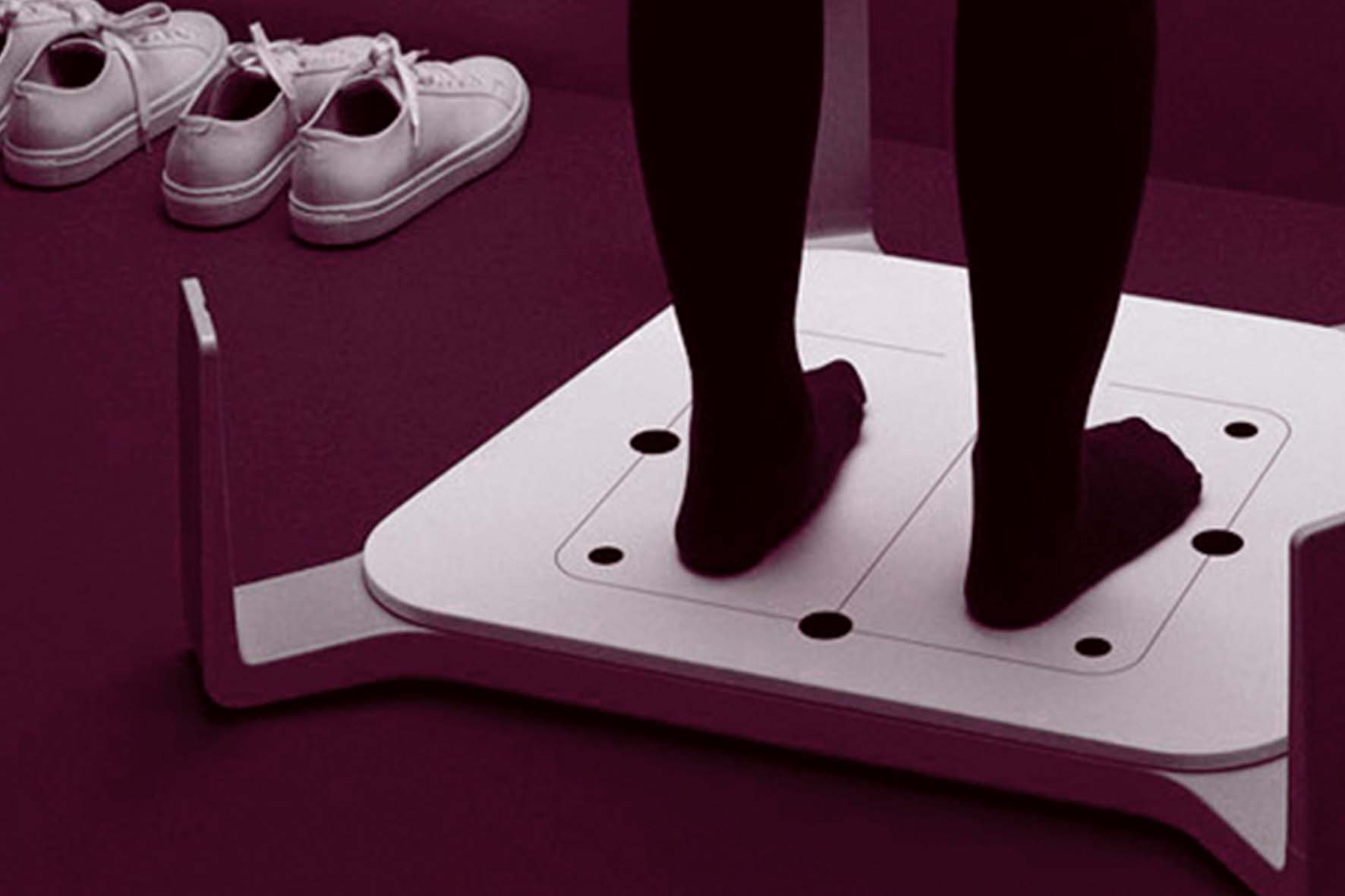 On arrival at the station, make an appointment to scan your tribe's feet.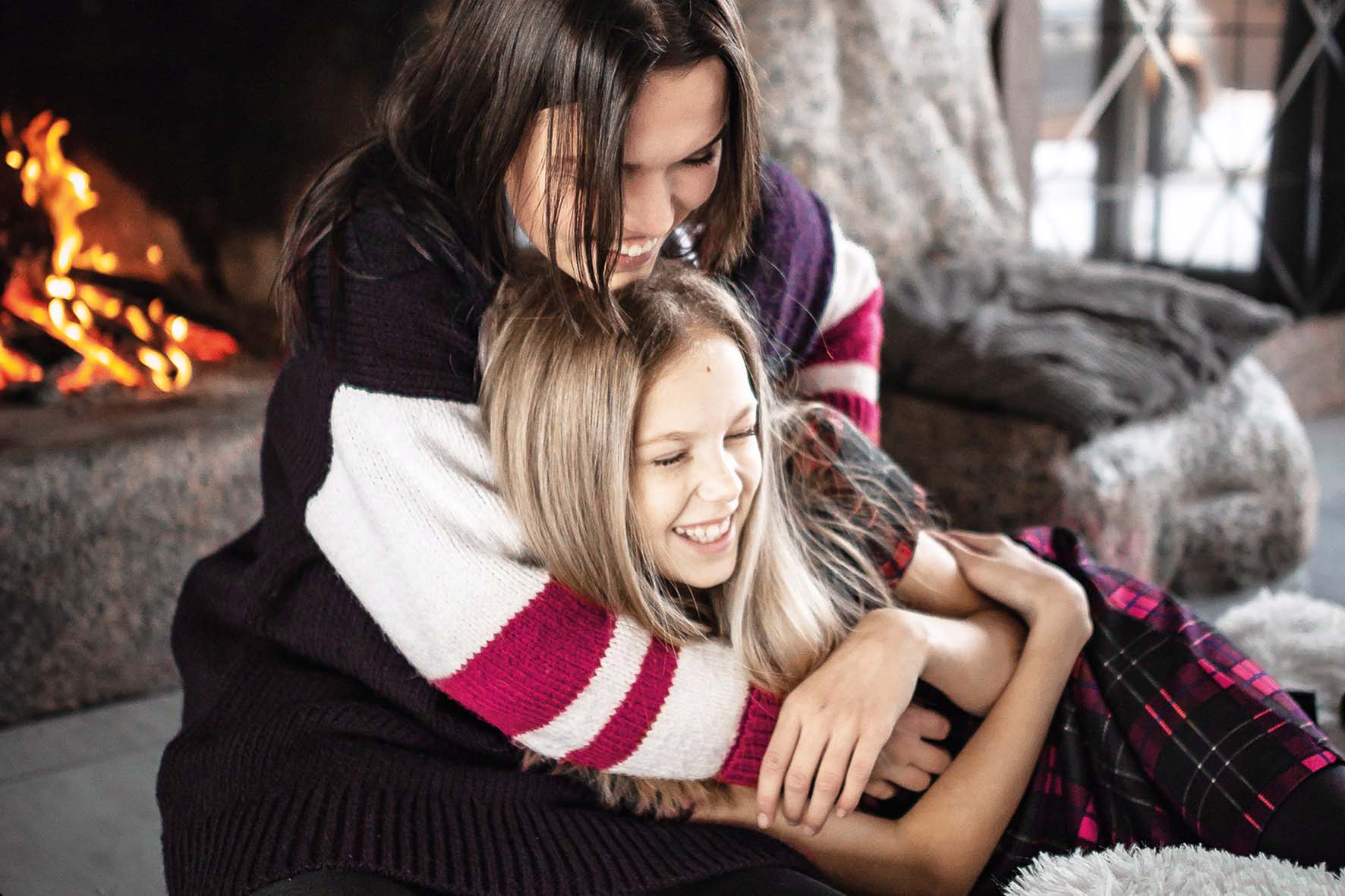 Make the most
of your arrival thanks to the virtual waiting list.
Ski and boot rental:

WHICH MODELS TO CHOOSE ON OUR SITE?
In winter sports, it's all about having fun. At Mountain Story, the skimen who advise you like to know what type of skiing you do, your level, your weight and your physical condition. The more we know about you, the better we can advise you.
At Mountain Story, at the foot of the slopes, we have tested all our skis and boots. This is why we love to advise you on equipment, because we know you will enjoy it.
Choosing very technical equipment is not always a good choice if it does not match your skiing level. Some very technical skis are not very forgiving, and are more likely to constrain you than to accompany your pleasure! Let us advise you, in the category you have chosen, the Mountain Story skimen will be able to recommend the pair that will make you happy on and off the slopes.
MOUNTAIN STORY
tested more than 60 models for you
The challenge of excellence

WITH ONLINE SKI RENTAL
Mountain Story offers you the bet of excellence to book your skis on the internet and pick them up in resort at Tignes.
We know the delighted smiles of our clients who come to return their skis at the end of their stay. Despite the sadness of leaving, they are happy, and they tell us so, because they had an unbelievable time on their skis or snowboard. And it wasn't by chance: Mountain Story's "new skis of the year" guarantee is your assurance that you'll have a great time in Tignes!
At Mountain Story, we strive to offer year after year services adapted to all your needs, without forgetting the fundamentals of our rental service: skis, ski boots and helmets of the year in all categories. When you hire skis online, you can also opt for a cosy fitting room where your equipment will be waiting for you on arrival. You can enjoy a relaxing atmosphere and personal advice from our experts to make sure you leave with the right equipment.
Don't hesitate to visit us in Tignes!
Online ski hire:

YOUR MOST IMPORTANT DECISION FOR SKIING IN TIGNES.
When you are planning your ski holiday with family or friends, hiring skis on the internet is essential, but unfortunately it sometimes comes down to a simple price comparison. Should you rent your skis by the week like you buy pasta by the kilo?  This would be a serious mistake. There is a world of difference between the sensations and pleasure of skiing on a pair of new skis and using ordinary equipment.
Pleasure comes first. If you come to ski, it's to experience the thrill of skiing. And if you spend a holiday at Tignes Le Lac, it also means that you attach importance to the quality of the time you spend on your skis. Tignes has breathtaking scenery, one of the most exceptional off-piste skiing areas in the world and a renowned snow record.
You didn't choose Tignes by chance, so don't choose your rental skis by chance online.
Give as much importance to the choice of your rental skis

AS TO THE CHOICE OF YOUR STATION.
After all, the choice of a top resort is not neutral in the budget for your ski week. The price of ski passes is not the same in Tignes as in a small family resort. And the service is not the same. It is therefore rather appropriate and coherent to spend a little money on the quality of the skis you rent online, which you use throughout your stay. The opposite would be absurd. The Mountain Story rental shop has made a choice: when you rent directly on this site, you are guaranteed new skis of the year, chosen from the best brands.
To help you make the right choice every time, the Mountain Story team has selected the best new products of the year from the world's leading brands. If you appreciate the reliability, precision and performance of French manufacturers, you'll find a selection of the best models from Rossignol and Dynastar. Along with other big names like Black Crows, Kästle, Movement, they are as good for the piste as they are for all-mountain and free ride. If you are into ski touring, free ride or ski fitness (or ski mountaineering), we have rental skis selected for their ability to be the best in the types of skiing you do.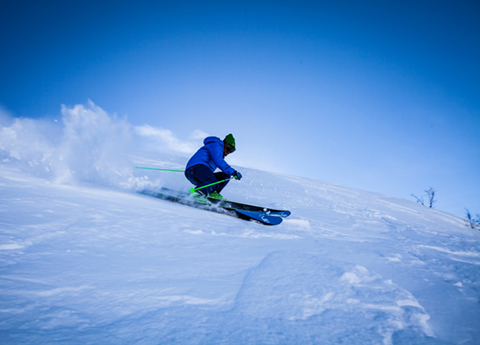 It is a radical, simple promise, valid for all categories except eco. The cost is slightly higher: about the price of one mulled wine per day! It's up to you. But are you really prepared to spend a passable week of skiing in this exceptional resort, just to save the price of a mulled wine a day? No ? So, when renting on the internet, choose new equipment, not promotions. You don't ski on promotions, you ski on skis.
"I'm used to my skis,

IS THERE A REAL DIFFERENCE?

"
Sometimes it's like an old habit. You get used to your skis like a comfortable old jumper, and as the years go by, you don't even think about trying anything else. Ski manufacturing and design technologies are changing dramatically. Every year we discover new advances in ski design, some skis are grippier, some are lighter, some are smoother and the feeling on the slopes is really different. Yes, we advise you to try, even if only for a day, the new skis of the year. We don't take any risks in guaranteeing that you will come back with a smile on your face. Book your skis online now!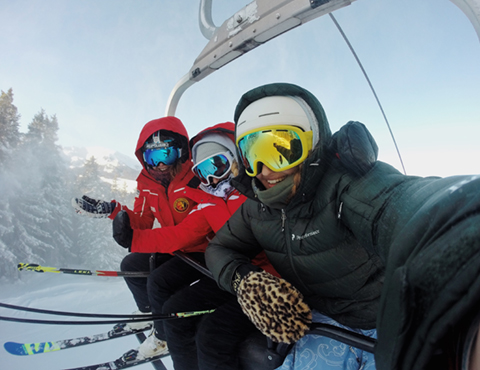 After several years of discount skiing, many skiers are returning to quality equipment. This is a general movement that we want to support at Mountain Story, because we find it absurd to focus on price for a product that is a pleasure. One of our instructor friends in Tignes told us: "I'm not rich enough to choose bad quality skis".
During summer, I rent my mountain Bike

AT MOUNTAIN STORY