Mountain Story is a sports shop that has existed since 1988! Initially, its main activity was during the winter period through the rental and sale of ski equipment. However, with the opening of the Bike Park in Tignes, Mountain Story started to rent mountain bikes.
ATV rental:

A SENSATION-FILLED SUMMER
You want to ride a mountain bike and discover the Bike Park of Tignes? Come and get equipped at Mountain Story! We have been offering mountain biking since the opening of the Tignes Bike Park. Our team, composed of specialists, will advise you and offer you equipment that meets your expectations and your level. You can hire our mountain bikes as well as all the protective equipment for a day or half day. Our site also offers the possibility of reserving your bike online: all you have to do is collect your equipment from the shop and go and enjoy the sensations.
We have trusted Mondraker since the beginning. This brand has become a world champion in DH. In order to allow you to enjoy the latest equipment and practice in complete safety, we change our bikes every year. We check the bikes after every ride. Of course, we also provide you with the complete equipment: back protector, elbow pads, knee pads, gloves and of course the full face helmet.
DISCOVER TIGNES' SUMMER SLOPES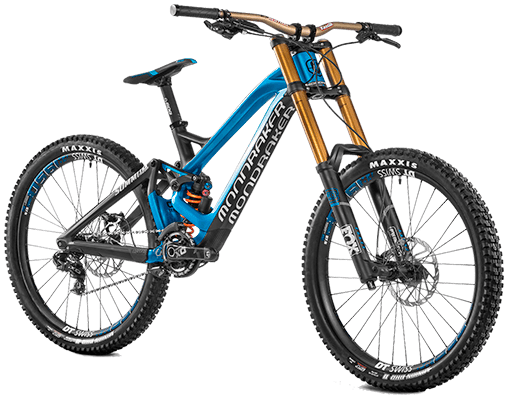 with Mountain Story
Mondraker selection.
We offer mountain bikes for pure downhill riding, but also for enduro riding, and this year we are offering electrically assisted mountain bikes. Be careful, it is an electric assistance, you still have to pedal.
We are located at the foot of the Palafour ski lift: in the centre of Tignes le Lac, but especially in the beginners' sector. A track reserved for VTTAE starts in front of the shop. TOP!
École de vélo Mountain Story

A SCHOOL FOR LEARNING
Our school, Mountain Story Bike School, will allow you to start or improve your skills in order to fully enjoy this really cool activity. Our philosophy is that everyone should get the most out of every situation. In small groups of different levels you will ride on the Bike Park or on the enduro tracks of the surroundings in total security. Our goal is to create real mountain stories for you.
Day rental or half day rental
New 2018 bikes for hire
Body protection and helmets provided
24 inch frame bikes for children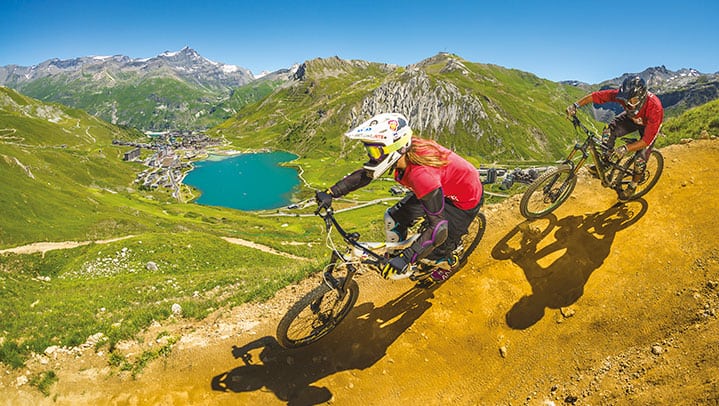 Come and discover downhill mountain biking

THROUGH OUR BIKE SCHOOL
The Tignes Bike Park offers the perfect environment for practising and teaching downhill mountain biking as it even has a special area for beginners. Our team is made up of qualified mountain bike enthusiasts who will be happy to help you discover and rediscover downhill mountain biking.
The Mountain Story Bike School is open to all and offers supervised courses for children from the age of 6. The groups are composed of a maximum of 6 people and are made up according to level. Mountain Story also offers training courses which are open to all: beginners and advanced riders.
Fully qualified Bike instructors
Half day session or three half day sessions ' Ride in complete safety '
Brakes,cables
Cleaning,
Derailleurs, disks…
Experience hiking on top of the world on glaciated terrain!
from 45 € / pers.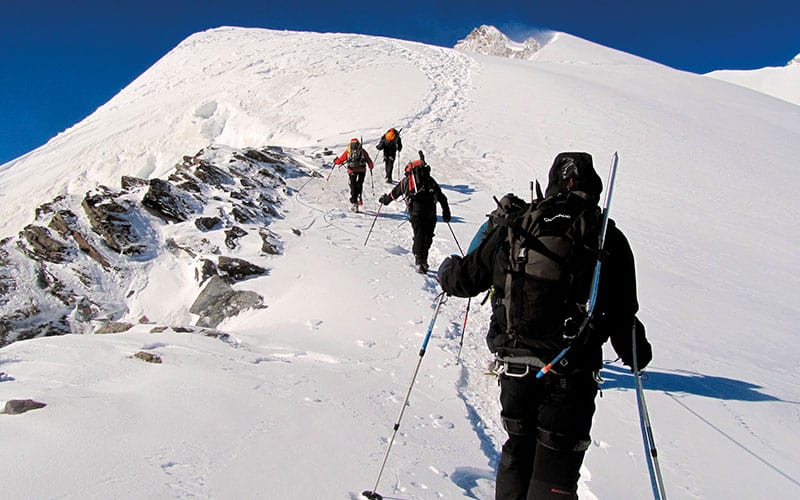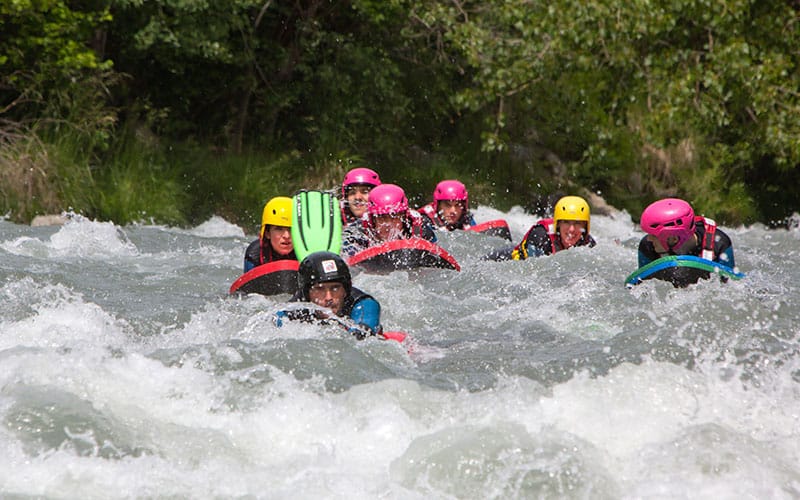 Watch and enjoy the movements of the river in total wilderness. Be one body with it ! You will still have fun 😉
from 55 € / pers.
Discover beautiful and untouched spots. Climbing is good for your head and body.
from 50 € / pers.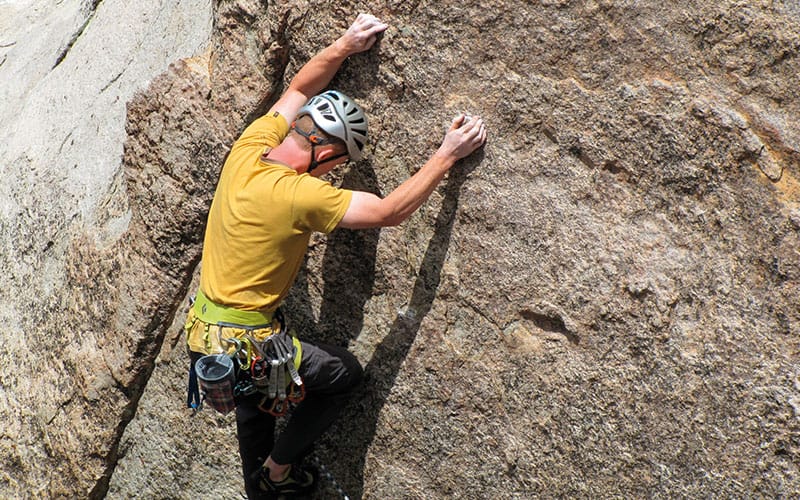 Fly like a bird and have an unforgettable memory.
from 80 € / pers.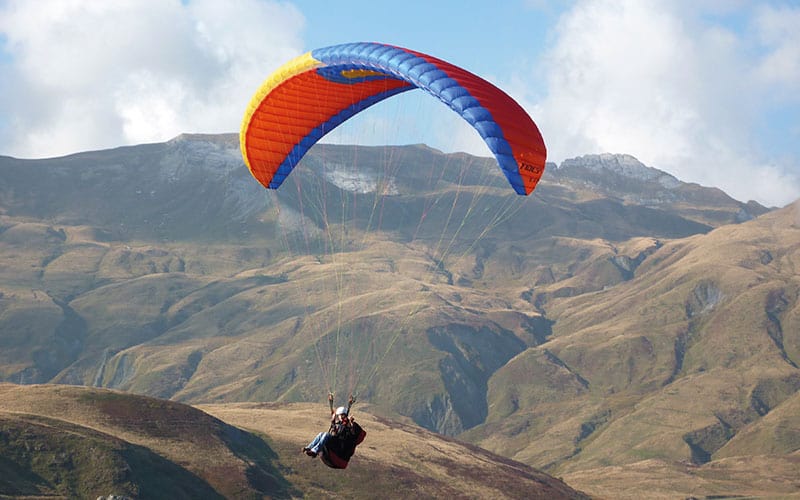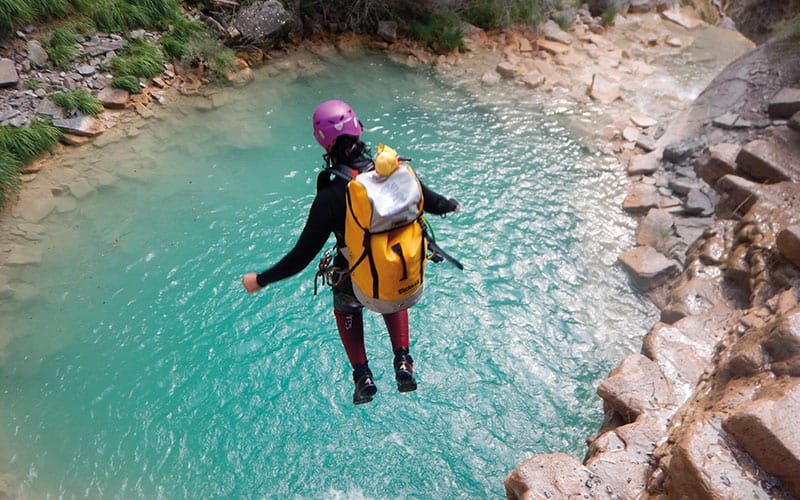 Go down a river swimming, jumping, sliding…
For all, Fun Guaranteed !
from 65 € / pers.
Have an unforgettable adventure on one of the most beautiful rivers in the French Alps with total safety.
from 55 € / pers.